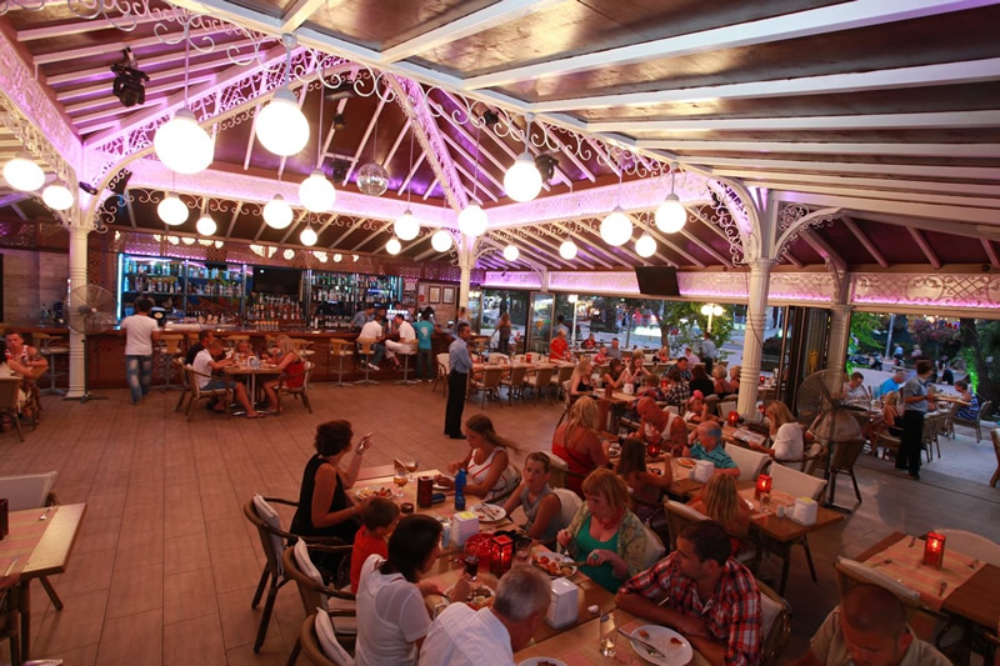 Restaurant & Bar
Prince Restaurant and Bar
Prince Restaurant and Bar situated by the pool area where the guests enjoy breakfast, lunch, snacks, dinner and refreshments, already rated amongst the Icmeler's best, offers selection of International Cuisine with a touch of Turkish style. (working hours: 07:30 – 24:00)
Every week, themed nights such as Turkish Nights your holiday during your stay at Prince Apart Hotel. Also, special arrangements are welcomed by Prince Restaurant and Bar prior to your requests.
Taste Bar and Bistro
Taste Bar and Bistro situated by the lobby serving selection of wines, spirits, coffee, snacks. Guests can enjoy their time by reading best-seller books and novels and popular magazines from the hotel library (working hours: 11:00 – 17:30).